Please note: The development of Affiliate Power is currently paused. The plugin still works with the newest version of WordPress but I'm not offering any type of support at the moment. The premium version is currently not offered for sale.

"Thanks to Affiliate Power it's possible to find out quickly, which program is working. You don't even have to leave your WordPress-Site […] Apart from the limitation that the plugin is for WordPress only, the free basic version already offers heaps of valuable features for affiliates."
– Peer Wandiger, selbstaendig-im-netz.de
Affiliate Marketing should be easy and effective!
As an Affiliate you may know this: To get an overview over your income, you have to login into x different networks which all have different backends and statistics.
To compare the statistics, you have to export everything, paste it into Excel, convert it etc. You really have better things to do with your time.
That's what I thought as well and that's why I made the WordPress Plugin Affiliate Power.
Affiliate Power automatically downloads your revenue from the various Affiliate networks. You then have up to date income reviews and statistics right in your WordPress backend and don't have to log into the networks. In addition, you are informed as to which post have brought the turnover. The basic version is absolutely free. The Premium Version actually determines how the visitors came to your site.
The plugin can be downloaded from the WordPress Plug-in Manager or from the official Plug-in Directory at wordpress.org.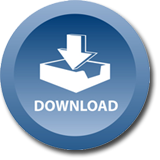 Features
Features, which only exist in the premium version are emphasized.
Supported Networks: adcell, affili.net, awin, belboon, commission junction, ebay, daisycon, digistore24, financeads, superclix, tradedoubler, tradetracker, webgains, zanox
Track income per Posts, Pages, Referer, Keywords and URL-Parameters like utm_campaign
Filter your import per website
Overview over all Leads and Sales
Automatic daily infomail on new or changes Sales
Export all Sales as Excel-CSV
Statistics over any period with income per Posts, Partner, Networks, Days, Weeks, Months, Landing Pages, Referer, Keywords and URL-Parameters
Detail Statistics over single posts, partners, etc
Is Affiliate Power for free?
There are 2 versions of Affiliate Power. The basic version is and will remain completely free. There is a one-off payment for the
Premium Version
which can then be used for an unlimited period of time at no additional expense.
Is setting up Affiliate Power complicated?
No, not at all. You can either install it directly through the Plug-in Manager or download it here on the Affiliate Power site. After activation you'll find a new "Affiliate Power" menu in the admin area.
Just enter your Affiliate Network data under "Settings" and the plug in jumps into action. What data is required and exactly where to find it is explained in the settings click by click.
Affiliate revenue and access to affiliate networks is sensitive data to which no one else will have access. Your income data is stored only in your WordPress database.
Special API keys, not normal passwords, are used for access. You can not access the account with the keys; you only retrieve data from the account. These keys are, of course, stored in your WordPress database and used exclusively for access to the networks.
The basic plugin version at no time sends data back to me. The premium version sends only the license key information and the domain page to my server so they can be checked.
Are additional networks planned?
Definitely! Just leave a comment here or
write to me
saying which network you think is missing.
Will the Plugin continue to be developed?
Yes, Affiliate Power is continually evolving. I use the plug in myself for my web pages and keep it up to date for that reason.
I am open to feature requests. What is lacking in the current version? Which networks and statistics would be useful?
What about my old Sales?
Sales which occurred prior to plugin activation can indeed be imported, however, the corresponding items can no longer be determined. Statistics on your various partners, networks etc. will function normally.
Is the sales data on the plugin up to date?
The plugin automatically downloads the sales once a day. You can, however, manually download the latest sales figures at any time. As a rule the data is up to date, however, the network APIs are sometimes up to a day behind.
Can I use the plugin with its own SubId tracking?
Yes, you can use the plugin, but you must then disable the tracking option as it also makes use of SubIds. In this case, only the sales are downloaded and there is no article assignment, visitor sources, etc. Maybe it is better to remove your own SubIds?
Does the plug in work with Pretty Link?
Yes, with Pretty Link all tracking is automatically integrated. With other link cloakers only the transactions download works in the admin area but not article allocation etc.
Does the plug in work with Custom Post Types?
Yes, Custom Post Types are determined the same way as normal articles. If you are using custom post types with Pretty Link, you need only to select "template redirect" in the Pretty Link settings.
With more than 12.000 downloads, Affiliate Power gets more and more popular. Here are some opinions from users of the plugin:

"I particularly recommend Affiliate Power to every new blogger who would like a taste of affiliate marketing. I have so far had no compilation errors when comparing networks. Even the basic version offers a lot of information and very quick and simple monitoring of my own revenues. "
– Tobias Kolb, paid4blog.de

""With the Affiliate Power plugin I have a total overview of my active programs instantly. The easy integration and user friendly menu navigation made my introduction to Affiliate Power really easy. The tiresome logging in to Affiliate pages is just about completely eliminated. I recommend Affiliate Power without hesitation."
– Maik-Oliver Towet, mykreuzfahrt.de

"The WordPress Affiliate Power plugin gives me a detailed overview of my income in major affiliate networks. With this extension, the bothersome switching between different platforms has an end because all it now takes is a single click in the WordPress backend. An absolute recommendation on my part: Affiliate Power is a must for every publisher!"
– Jannik Degner, allnetflats-in-deutschland.de