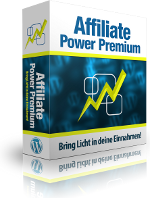 Use Affiliate Power Premium with the permanently free lite version. All you need is your email. The setup is done in 5 minutes and your sales will be tracked.
The lite version is limited to 30 sales per month. You can always upgrade to an unlimited license.
You will occasionally receive emails with tips how to use Affiliate Power. You can always unsubscribe.